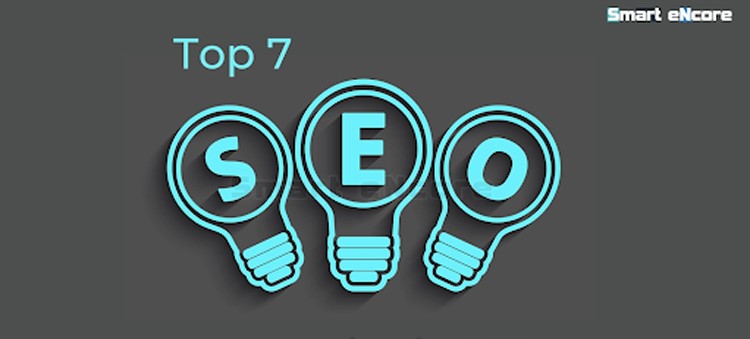 Have you heard about SEO? Do you know how important it is for a business? SEO is very important for a business. Creating a website without SEO is like starting a business and not telling anyone. Seo is becoming popular in 2022. Competition is also getting high. If you want to be in the competition, you have to follow some strategies. Here we have listed the top 7 SEO strategies for 2022.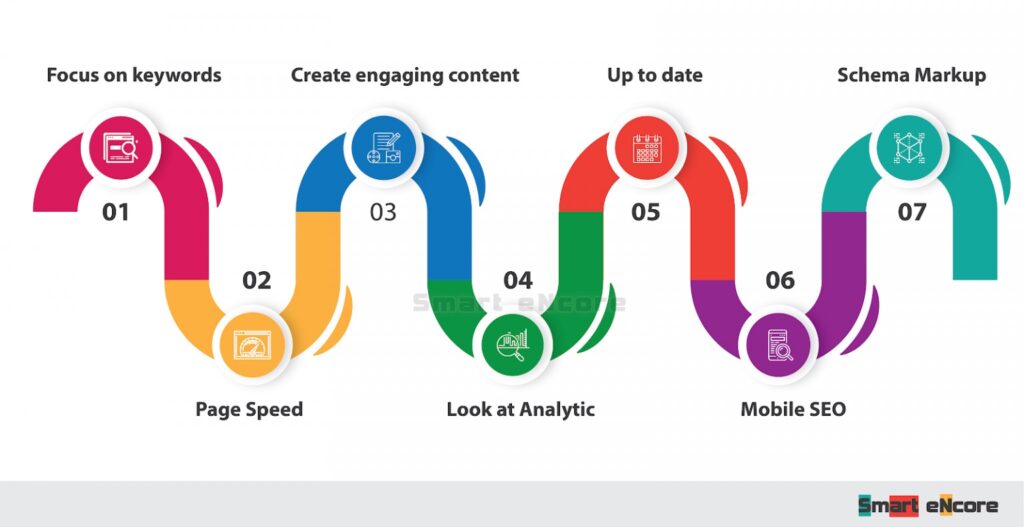 1) Focus on keywords
Keywords are still relevant in 2021. Keywords are essential because they are the linchpin between what people are exploring and the content you are providing to fill that need. Keywords are as much about your viewers as they are about your content because you might describe what you offer in a somewhat different way than some people ask for it. It would be best if you focused on longtail keywords as it getting more popular.
2) Page Speed
Page speed is very important in 2021. Google has already mentioned that page speed is one of the signals used by their algorithms to rank pages. Make sure that your images and videos are no longer than it needs to be. If your page takes too long to fully load, then there is a high chance of users going back, and the bounce-back rate also will increase. It will really affect your page rank.
3) Create engaging content
If your content is not engaging, users are not going to stay longer on your site. Genuinely engaging content is so appealing and exciting that it instantly grasps your attention and makes you desire to learn more. So it is very important to make sure your content is engaging and interesting.
4) Look at Analytics
Analytics plays a vital role in SEO. It can help to know whether your website is doing optimally for search, generating traffic, what isn't and where to invest your time and money. It is important to keep looking at analytics.
5) Up to date
You need to update content and dates regularly. Dates of content can help your SEO and how many people click through from the SERP. Making sure Google shows your page's publication date, therefore, can be an essential step. Make sure your pages have been consistently created with the correct date promoted and weigh carefully the needs of updated content versus new content as you build your content calendar moving forward.
6) Mobile SEO
Around the globe, 60% of internet traffic comes from mobile. It is very important to optimize your website for mobile devices. Mobile optimization assures that mobile visitors have an experience optimized for their mobile device and considers site design, site structure, page speed, and more to provide a quality mobile user experience.
7). Schema Markup
It is an advanced-level SEO technique. Schema markup is an excellent way to help your website stand out from your SEO rivals. It helps your website rank better for all kinds of content types. It makes your page look more attractive.
You need to use different types of SEO in conjunction with each other to give your site the best chance of showing up in searches. If you need any help from our experts, visit www.smartencore.com.